Self-adhesive Black Polyurethane Microcellular PU Foam Fireproof Soft High Resilience Foam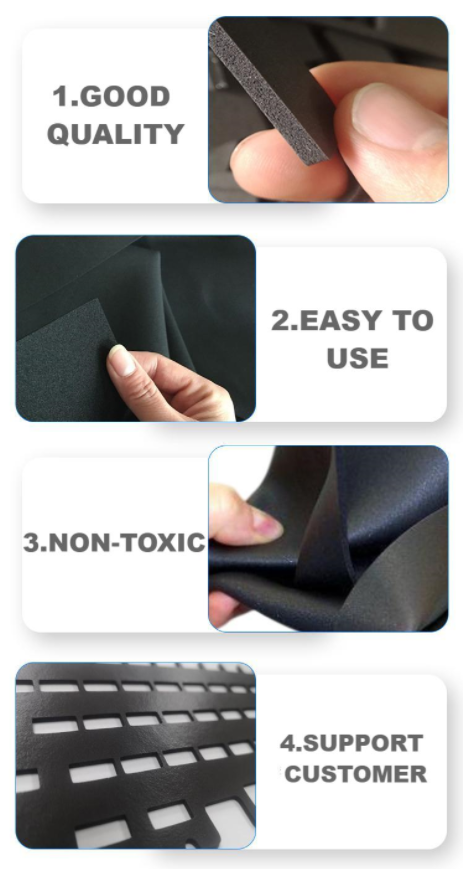 Product Description

Rogers line of industrial polyurethanes that provide long-lasting, long-term performance in industrial applications.
Whether in gasket design, sealing, cushioning or vibration management, the product has low air permeability, no fogging, no corrosion, and no brittleness or brittleness. A variety of pore materials can meet a variety of design requirements.
Product Use
Around the battery: no pollution, absorb impact sound, improve air tightness.

Footpad: Good friction, no pollution, good dimensional stability.

End pad: Absorbs vibration, prevents impact noise, and improves air tightness.

Friction pads: good friction, no pollution, good dimensional stability.

Disc cover pad: absorb vibration, block motor noise, shockproof, improve air tightness.

Around the horn: prevent noise, fill in the gaps. Figure

Surrounding LCD: Dustproof, shock absorption, gap filling, improved shading.
Physical Properties
The following parameters are for reference only
Hardness Shore'00'
Resilience(25%CFD) kgf/cm2
Resilience(25%CFD)
20-42
0.1-0.15
0.1-0.15
48-58
0.25-0.45
0.25-0.45
50-58
0.26-0.45
0.26-0.45
55-70
0.7-1.5
0.7-1.5
58-72
0.8-1.7
0.8-1.7
80-86
2.0-7.0
2.0-7.0
How to contact
Tel: +86-17803901720
Email:contact@gmarktape.com
Please scan the QR code and add me to serve you!