Black EVA Single Double-sided Strong Paste Foam Tape
Production Information
With EVA as the base material, water resistance: non-absorbent, moisture-proof, good water resistance; corrosion resistance: chemical corrosion such as grease, acid, alkali; anti-vibration:high resilience and tensile strength, with good shock resistance and cushioning performance. Thermal insulation: Excellent thermal insulation/thermal insulation, cold protection and low temperature performance, can withstand severe cold and heavy rain.
Product Description
Strong stickiness, waterproof and non-degumming, sticky. Provides a perfect airtight seal, sound insulation, thermal insulation, weather resistance, oil resistance, corrosion resistance, dust resistance, shock absorption, cushioning, sealing, flame retardant, slip resistance, and insulation. This windshield is omnipotent.
Product Use
This EVA foam tape is widely used in door and window insulation, furniture, garage doors, sliding doors, closet doors, electrical cabinets, speakers, toys, crafts, sports equipment, HVAC, automobiles, ships, etc.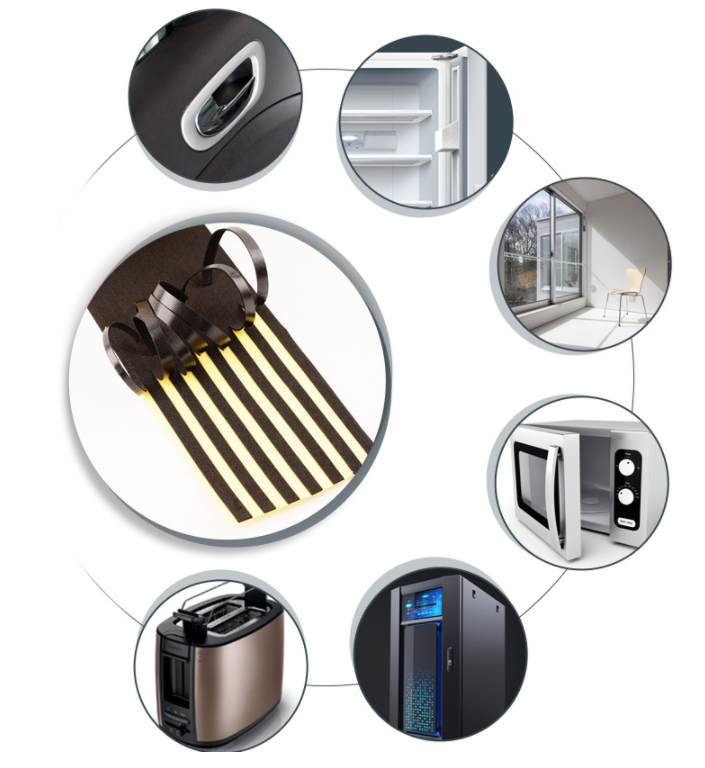 Physical Properties
The following parameters are for reference only

Thickness

0.3MM-6.0MM

Or Customized

Width

10-1040MM

Length

15m-50m Or Customized

Color

White/Black Color Foam

Release liner

Paper/Film Liner

Backing

EVA Foam

Adhesive

Hotmelt Glue /Solvent Acrylic Glue

Hardness

38

45

Peel Adhension

15N-20N/25MM

Holding power

>24h

Temperation resistance

-10℃-80℃
How to contact
Tel: +86-17803901720
Email:contact@gmarktape.com
Please scan the QR code and add me to serve you!