Black White Strong Solvent Acrylic Adhesive Double Sided PE Foam Tape
PE foam tape has the characteristics of sound absorption, shock resistance, sealing, and convenient adhesion to various surfaces. It has strong stress dispersion and absorption ability, good weather resistance and durability.
Product Description
Good elongation and strong retention, used for bonding between industrial metals such as automobiles and electronics. Technical parameters: base material: total thickness of pe (mm): 0.5∽4.0 tensile strength (n/cm): 4.8 elongation (%at break): 65 temperature resistance: -5℃∽100℃

Product Use
PE foam acrylic double-sided adhesive stamping, double-sided adhesive tape for automobile logo has waterproof, shock absorption, heat resistance, sound insulation and other effects, has the characteristics of strong adhesion and good weather resistance, is easy to die-cut, and has good adhesion to surfaces that are not easy to stick, such as plastic, metal, wood, paper and silicone.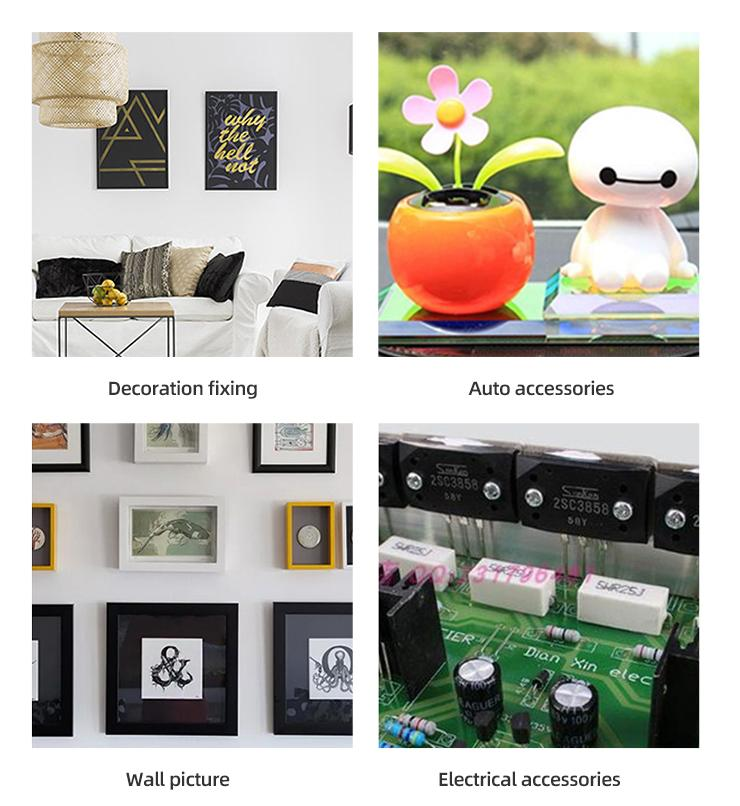 Physical Properties
The following parameters are for reference only
Thickness
0.5mm-3.0MM
Width
10-1040MM
Length
15m-50m Or Customized
Color
White/Black Color Foam
Release liner
Paper/Film Liner
Backing
PE Foam
Adhesive
Solvent Acrylic Glue
Density
35KG-125KG/M3
Peel Adhension
12N-18N/25MM
Elogation
180-245%
Holding power
≥48H
Temperation resistance
-20℃-100℃