Double Sided Polyethylene Foam Tape
ITEM Nº G1515D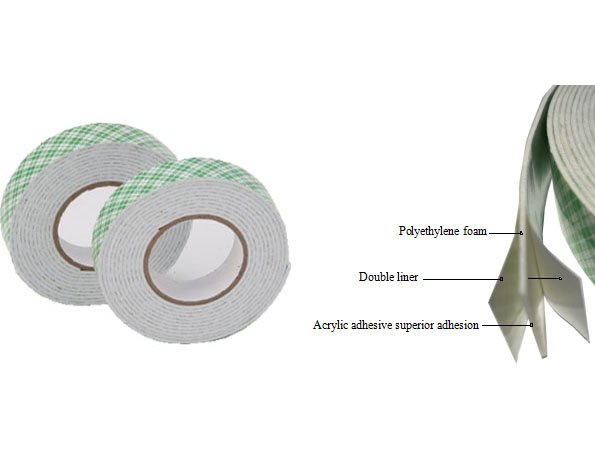 Features

Foam tape is coated with a strong acrylic adhesive to help fill gaps and can be used to bond uneven or textured surfaces together. Very durable, comfortable foam construction for irregular and mismatched substrates, ideal for indoor applications or sheltered outdoor applications to fill gaps on irregular surfaces, disperse stress, seal, cushion, dampen vibration and resist shock.

Our original double liner system manages to preserve the resistance of the acrylic adhesive for long periods of time, guaranteeing its stability and strength. It prevents the adhesive from weakening during handling or storage, this translates into a premium product differentiated from other commercial brands.

Product Description

G1515D Double Coated Tape with modified acrylic adhesive provides high bond strength to most surfaces, polyurethane foam, provide high durability and flexibility. It combines high initial adhesion and good holding power to ensure it bonds to a variety of materials.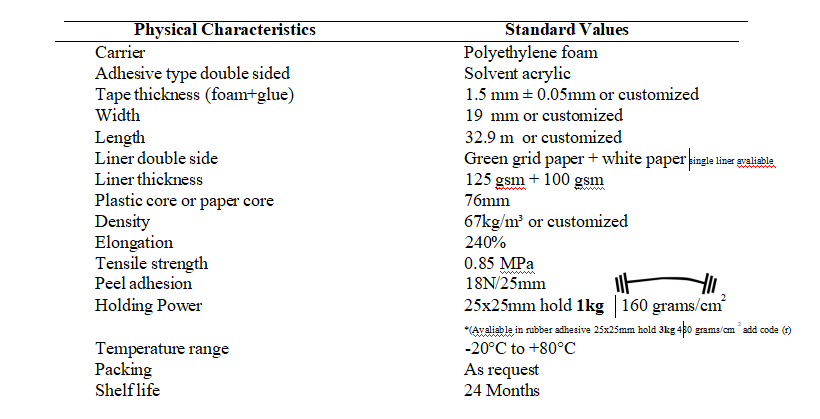 Rolls of double-sided polyethylene foam with a strong acrylic adhesive for producing resistant assemblies while compensating for flatness defects on rough or uneven surfaces. These tapes act as a vibration damper, provide excellent shock resistance and reduce sound transmissions. Tapes that withstand differences in temperature and have excellent draughtproofing and sealing properties. Typically used in the manufacture of safety glass, mirror fixings, PCB assembly, panels etc. High shear strength on metal and high surface energy,plastics,durable foam is ideal for interior mounting applications, ideal for bonding, attaching and mounting, thick foam dampens and prevents vibration, suitable for soft PVC, designed to adhere to a variety of surfaces like plastics, metals, wood and glass.
How to contact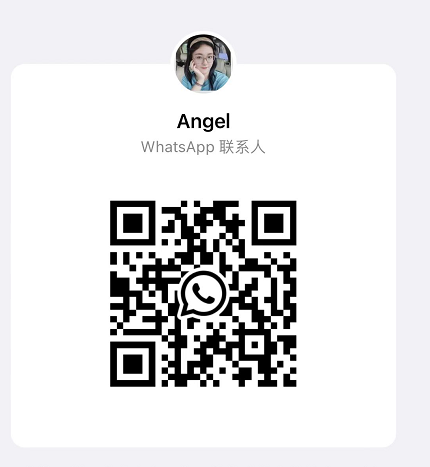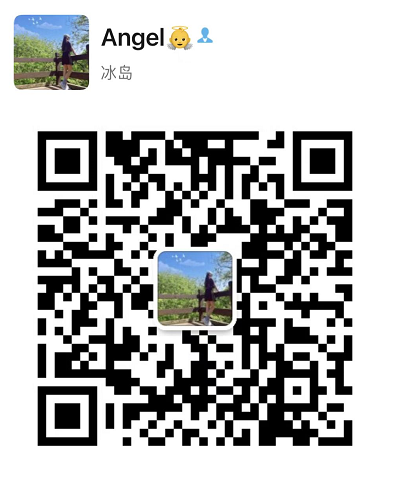 Tel: +86-17803901720
Email:contact@gmarktape.com
Please scan the QR code and add me to serve you!