Auto Use Acrylic Double Single Sided Adhesive Tape
Instructions:
(1) Use a dry cotton cloth to clean the dust and oil on the surface.
(2) Use a syringe for injection bonding.
(3) The highest strength can be obtained after 24 hours.
(4) Clean the bottle mouth after use and close the lid.
(5) Please store the glue in a cool and dry place after use.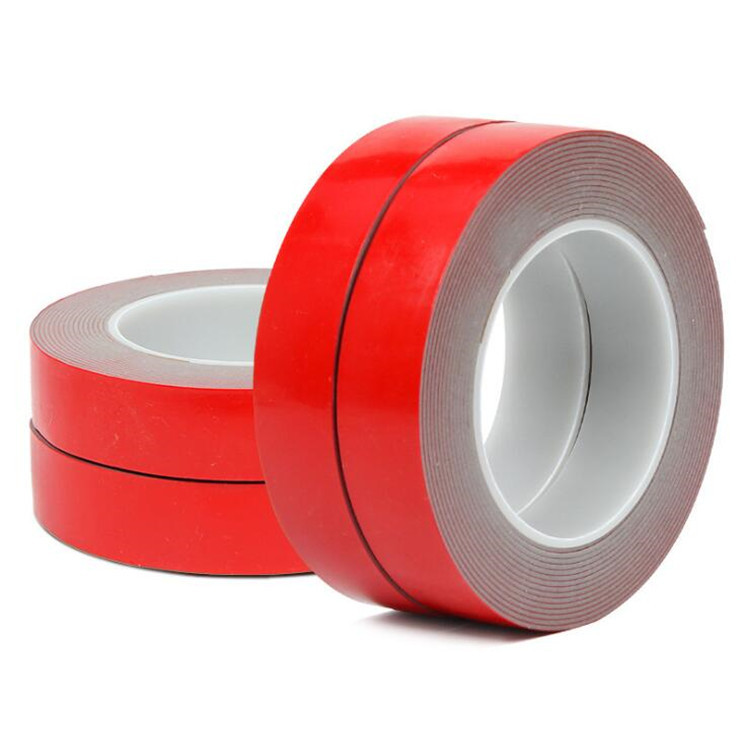 Size
Customized
Acrylic tape features:
It has the effects of waterproof, shock absorption, heat resistance, sound insulation, etc. It has the characteristics of strong adhesion and good weather resistance, easy to die-cut, and has good adhesion to surfaces such as plastic, metal, wood, paper and silicone that are not easy to stick to. Very good adhesion. Good durability in high and low temperature environments and excellent adhesion to high surface energy and low surface materials. Good balance of glass strength, initial tack and shear strength. Resistant to chemical solvents, moisture and UV rays.