Nano Magic Reusable Washable Nano Wall Adhesive Double Sided Tape
This tape is reusable thousands of times with the latest technology, lower coefficient of friction, faster bonding, clear, stretchable, removable, washable, no residue, working temperature range -50-220 °c, UV stabilized , In addition to alkali metals, it has high corrosion resistance to any material, low water absorption, and can work in wet environments.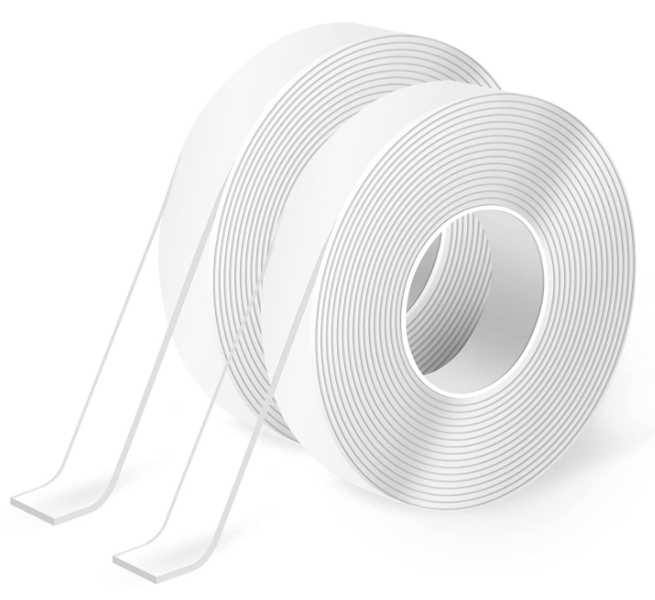 Product Description
This upgraded double-sided nano-tape is made with new nanotechnology and adaptable materials that allow it to hold on all smooth surfaces. When it gets dirty, you can wash it with water. Do not use other tissues or cleaners. You just need to wash and dry naturally, restore the stickiness, and use it again. Before use, make sure the contact surface is clean.
Product Use
This double-sided tape sticks to just about anything with a smooth surface, so you can stick anywhere. You can use it to fasten or stick items such as pictures, photos, photo frames, wallpapers, posters, hooks, shelves, phone stands, rugs, flower pots, power sockets, decorations, diy items...whether indoors It also performs well outdoors.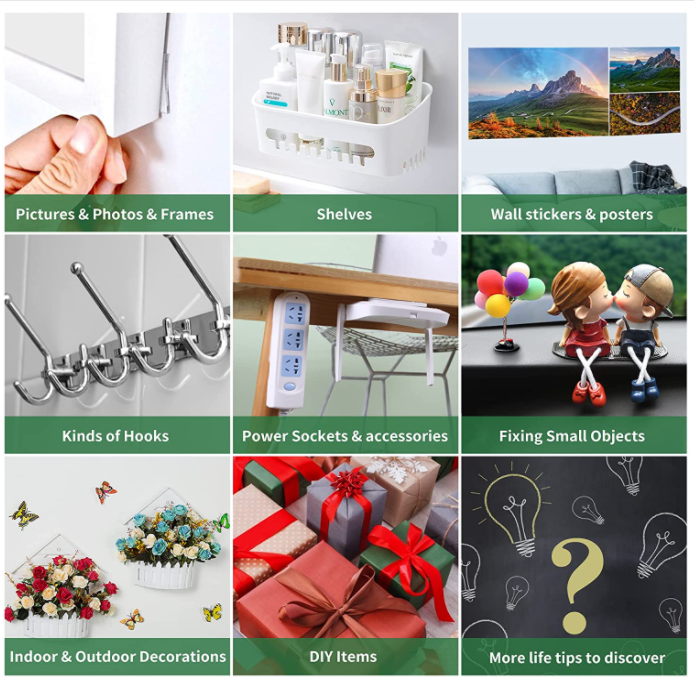 Physical Properties
The following parameters are for reference only
Thickness
0.5MM 1.0MM 1.5MM 2.0MM
Width
20MM 30MM-800MM Or Customer
Length
1M 2M 3M 5M Or Customized
Color
Clear
Release liner
Transparent PET release film or white release paper or red film
Adhesive
Acrylic Glue
Density
35KG-125KG/M3
Holding power
500-1000H/25*25MM
Temperation resistance
-10℃-150℃
How to contact
Tel: +86-17803901720
Email:contact@gmarktape.com
Please scan the QR code and add me to serve you!