Multipurpose Nano Grip Adhesive Reusable Traceless Tape
Nano Tape works on almost any smooth, clean and dry surface, its special nano formula compensates for minor surface irregularities, you don't need any tools other than a pair of scissors, and ensures a long-lasting, sturdy hold. Under optimal conditions, depending on the strength of the surface, a 10 cm piece of tape can hold up to 1 pound.
Product Description
Heavy Duty Double Sided Tape : This non-stick tape is made of acrylic material, our clear double-sided tape is super adhesive, durable, removable, does not leave residue, does not damage the surface, washable, can reuse.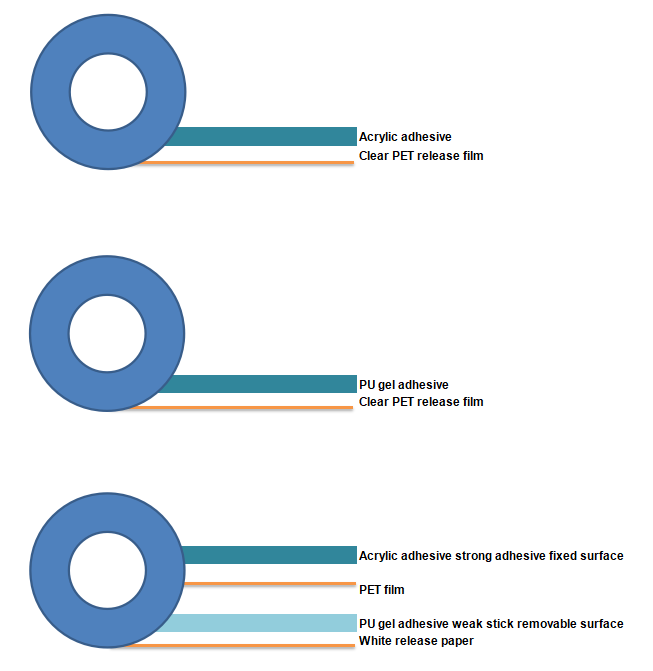 Product Use
With new nanotechnology and adaptable materials, it can be fixed to all surfaces. Rugged double-sided tape, clear, washable, reusable, easy to remove, leaves no marks on walls or any surface.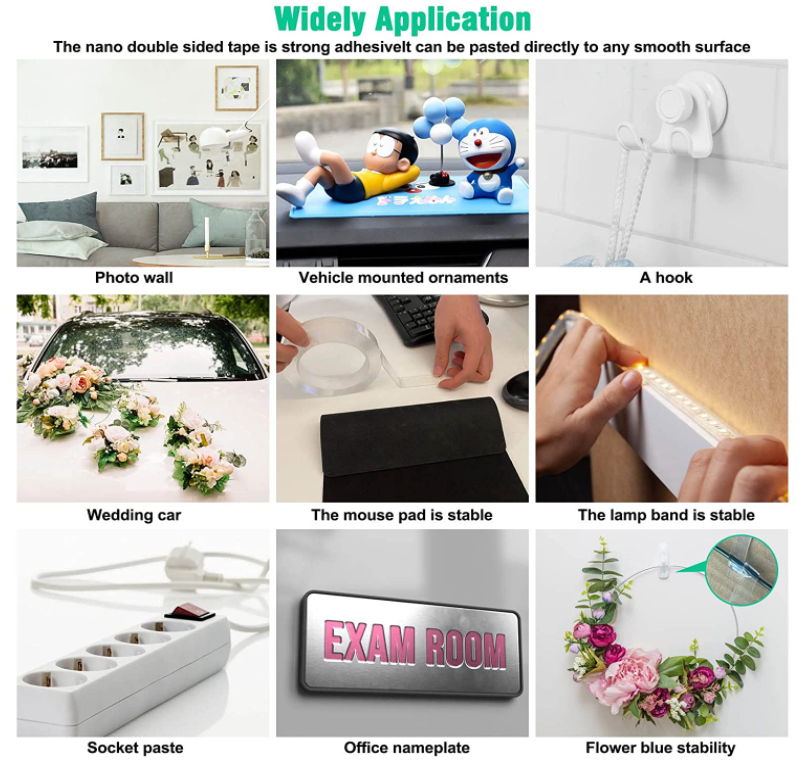 Physical Properties
The following parameters are for reference only
Thickness
0.5MM 1.0MM 1.5MM 2.0MM
Width
20MM 30MM-800MM Or Customer
Length
1M 2M 3M 5M Or Customized
Color
Clear
Release liner
Transparent PET release film or white release paper or red film
Adhesive
Acrylic Glue
Density
35KG-125KG/M3
Holding power
500-1000H/25*25MM
Temperation resistance
-10℃-150℃
How to contact
Tel: +86-17803901720
Email:contact@gmarktape.com
Please scan the QR code and add me to serve you!