Clear Removable Nano Double-sided Acrylic PU Adhesive Tape
Transparent color, sticky immediately after opening, no trace shift, no damage to the wall. And after separation, there will be no glue residue on the object to be pasted, and it will not damage the surface of the object to be pasted. It is better to use than traditional double-sided tape, more convenient, and environmentally friendly. It is faster and safer than hot melt adhesive. The traditional double-sided tape will leave residues, keep it clean and can be pasted many times, move at will, and leave no traces!
Product Description
This nano tape can be reused thousands of times, lower coefficient of friction, faster bonding, clear, stretchable, removable, washable, no residue, operating temperature range -50-220 °C, UV stabilized, in addition to Except for alkali metals, it has high corrosion resistance to any material, low water absorption, and can work in wet environments.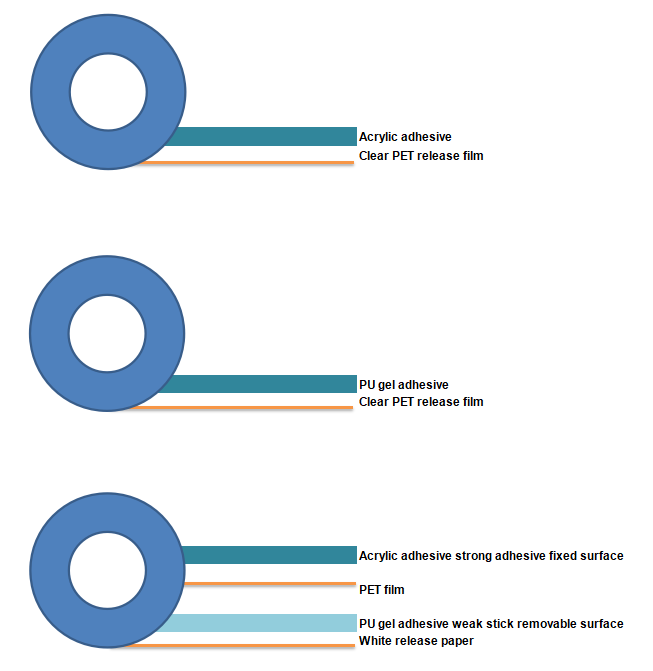 Product Use
Scope of application: fixing balloons, sealing red envelope invitations, decorating wedding rooms, dressing up wedding cars, handcrafting, keeping candles upright, etc., glue dots are colorless and transparent, sticking balloons with happy words, sticking floats, sticking couplets, sealing red envelopes, etc., Specially made for wedding occasions, no traces can be removed, transparent and invisible, environmentally friendly and non-toxic are the biggest features of this product.