Multipurpose Mounting Double Sided Strong Adhesive Nano Magic Tape
1. Make sure the sticking area is dry and clean;
2. Allow the tape to cover as much of the surface as possible;
3. Press firmly after pasting and wait for 12 hours to reach the maximum viscosity;
4. Can not stick overweight things;
5. After use, wrap it in a plastic bag and store it in a box;
6. Do not use on painted walls or it may damage the walls when peeled
Product Description
This pu glue transparent tape is stronger than ordinary tape and will not damage the surface by drilling. NOTE: It is recommended that you soften the tape with a hair dryer or heat gun, which can be easily removed without leaving residue or damaging the

walls.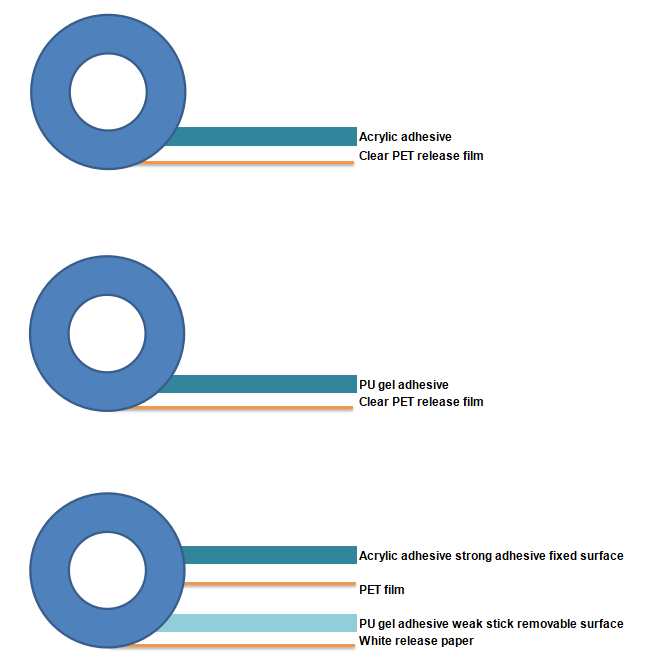 Product Use
This nano double-sided tape can be freely cut into any size or shape as needed, and is widely used for multi-purpose, such as fixing or sticking power strips, photo frames, wallpapers, hooks, pictures, posters, carpets, car phone stands or other decorative items.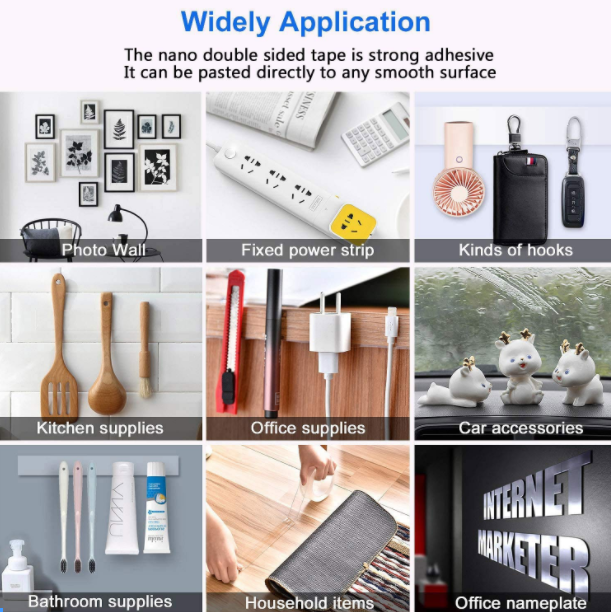 Physical Properties
The following parameters are for reference only
Thickness
0.5MM 1.0MM 1.5MM 2.0MM
Width
20MM 30MM-800MM Or Customer
Length
1M 2M 3M 5M Or Customized
Color
Clear
Release liner
Transparent PET release film or white release paper or red film
Adhesive
Acrylic Glue
Density
35KG-125KG/M3
Holding power
500-1000H/25*25MM
Temperation resistance
-10℃-150℃
How to contact
Tel: +86-17803901720
Email:contact@gmarktape.com
Please scan the QR code and add me to serve you!