EVA Self-adhesive Protective Gasket High-precision Die-cutting Tape
Production Information
It is made of EVA foam as the base material, coated with solvent (or hot-melt type) pressure-sensitive adhesive on one or both sides, and then again with easy-to-peel release paper. It is sticky and strong, has good aging resistance, excellent sealing and elasticity. It is suitable for the bonding of rough surface objects and the fixing of light and small materials.
Product Description
Performance: It has the characteristics of strong adhesion, high (low) temperature resistance, and convenient use. It is mainly used for fixing small objects and has the effect of shock absorption. Instead of strong adhesives, it can be used for bonding and fixing various glue (foot) pads, etc. Super strong adhesion, good peel strength, good shock absorption, and provide adhesion to uneven surfaces.
Product Use
It is widely used in the fixing and bonding of automobile decoration, shockproof, heat insulation, object suspension, electrical and refrigeration engineering insulation, nameplates, nameplates, wallpapers, etc.
Step 1 : Clean the pasted part, keep it dry, and be careful not to have dust.
Step 2: Tear off the release paper on one side of the double-sided tape and stick it to the sticking surface of the item.
Step 3: After one side is pasted, tear off the other side of the release paper to complete the article pasting.
(Single-sided tape → omit step 3)
Step 4: After the paste is completed, press it with moderate force for a period of time and the paste effect will be better.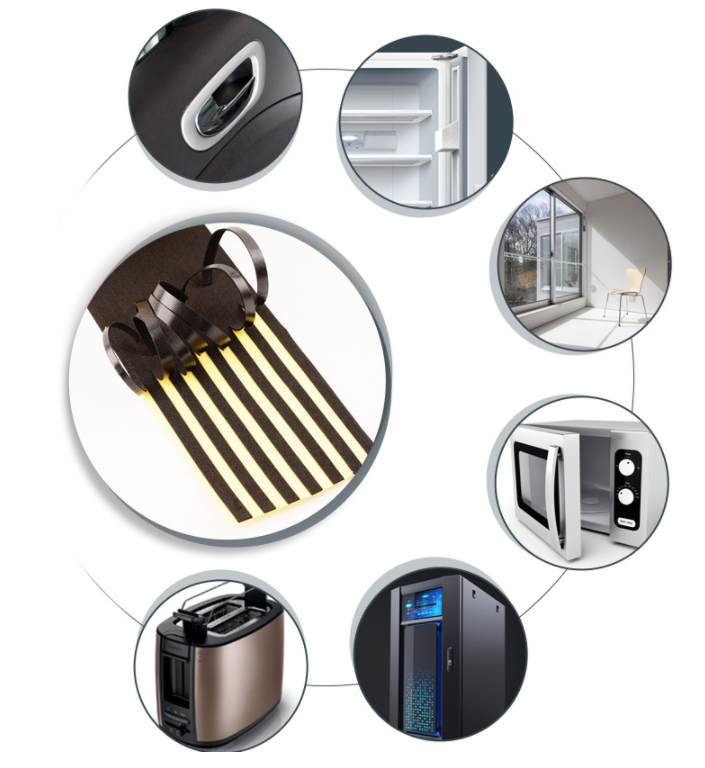 Physical Properties
The following parameters are for reference only

Thickness

0.3MM-6.0MM

Or Customized

Width

10-1040MM

Length

15m-50m Or Customized

Color

White/Black Color Foam

Release liner

Paper/Film Liner

Backing

EVA Foam

Adhesive

Hotmelt Glue /Solvent Acrylic Glue

Hardness

38

45

Peel Adhension

15N-20N/25MM

Holding power

>24h

Temperation resistance

-10℃-80℃
How to contact
Tel: +86-17803901720
Email:contact@gmarktape.com
Please scan the QR code and add me to serve you!