The double-sided adhesive of the pure adhesive film without substrate is directly coated and pressed by the acrylic acid adhesive. The color of the adhesive is transparent. The common thickness is: 0.03mm/0.05mm, and various thicknesses can be customized. The adhesive has excellent adhesion Effective, can prevent falling off and excellent waterproof performance, good processability, good dimensional stability, thermal stability, chemical stability, good initial viscosity and stickiness; suitable for temperature range and harsh environments; long-term temperature resistance of 90 degrees, short-term resistance The temperature can reach 120 degrees.
Product Description
Commonly used in electronic paper, transparent device bonding, projection screen assembly, aerospace or military optics assembly, display assembly, lens assembly, resistive touch. It can be used to fix plastic, foam and other materials, with excellent adhesion, high viscosity, excellent shear force and high temperature resistance.
Product Use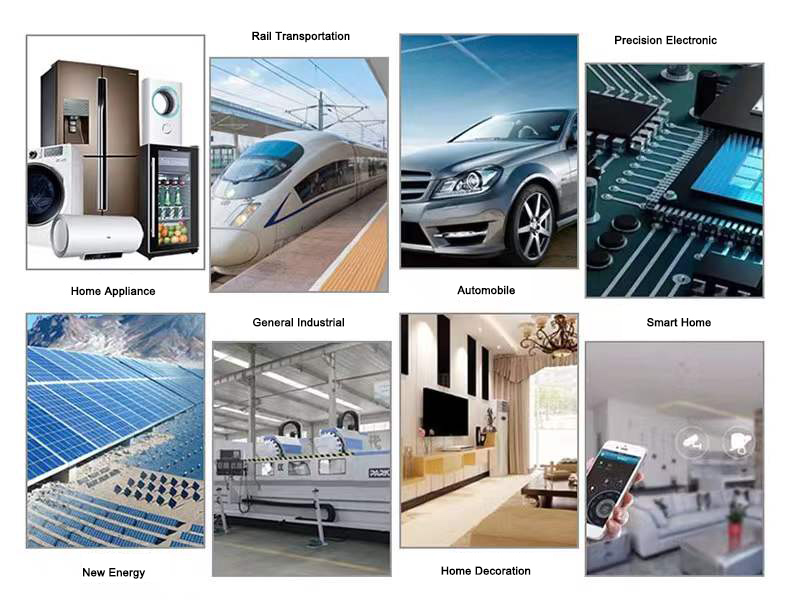 Physical Properties
The following parameters are for reference only

Thickness

0.05mm/0.10mm

Width

10-1240mm

Length

50m OR Customer

Color

Clear

Adhesive

Acrylic Adhesive
180 Peeling Force(N/in)
13/15
Holding Power
≥48H

Temperation resistance

-20℃-120℃
How to contact
Tel: +86-17803901720
Email:contact@gmarktape.com
Please scan the QR code and add me to serve you!